Las Vegas Bug Control
With the weather getting warmer and all those pesky wasps, yellow jackets, and carpenter bees looking for their new summer homes. Call us at Green Wave Pest Solutions for Las Vegas Bug Control. The wasps and bees are out in force this time of year, looking for their new summer homes.
Cheap Pest Control Las Vegas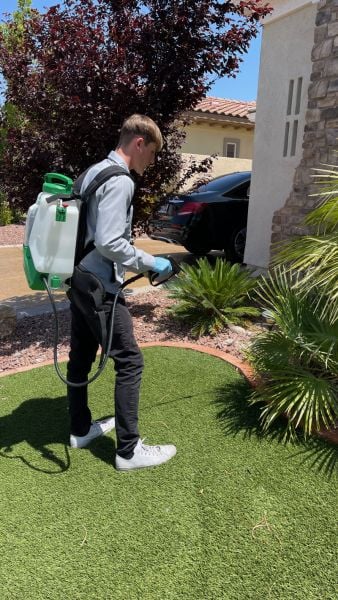 A swarm of wasps or bees can be menacing, and they're most likely looking for a new home. If you find yourself in the midst of one, take off running as fast as possible to get away from them – they won't follow. Grab your phone if it's nearby so you have some way to call us at Green Wave Pest Solutions for Las Vegas Bug Control!
The weather is getting warmer which means that all those pesky flying bugs are out in force this time of year. Sometimes we need help conquering these pests so please contact us about our pest control services today by calling (702) 540-6937.
As summer starts coming up on us like an old friend, you can't help but notice that these pests will be looking for new homes in your garden or attic too! If this has been happening every year and it's finally time to put out some preventative measures then don't hesitate because we're here at Green Wave Pest Solutions ready with our Las Vegas Bug Control services so call today!
Pest Control in Las Vegas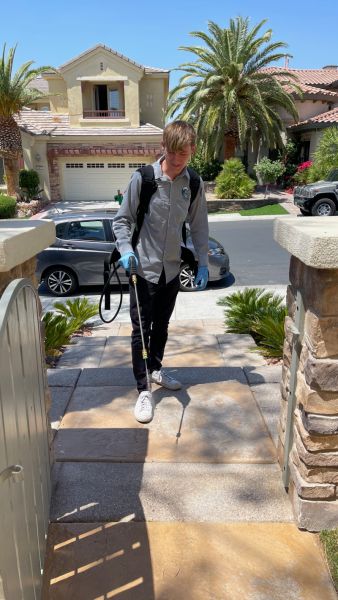 At the end of summer, it's always difficult to enjoy time outside because you're constantly swatting away bugs. If this is happening every year then there might be something going on with your property that needs addressed by an expert like our team at Green Wave Pest Solutions. We specialize in bug elimination services that will help take care of pests throughout your home or commercial space and we make sure everything is done correctly the first time around
Here at Green Wave Pest Solutions, we know that some pests can be a pain to deal with. Our qualified technicians will help you create a custom plan of attack for stinging insects like wasps and bees so they'll never have the chance to nest on your property again!We understand that pesky little critters are always looking for new places in which they can make their nests- but don't worry: our experienced pest specialists got this covered.
The backyard is a place for everyone to relax and have fun. Let's make more memories outdoors, pest-free with Green Wave Pest Solutions. Las Vegas Bug Control is important for many reasons.
Biggest reason: You don't want to be bitten by bug-borne illnesses like West Nile Virus or Lyme Disease. The following are other benefits of Las Vegas Bug Control in the backyard, which will make your time outdoors more enjoyable and safe!
* better use of outdoor living spaces for dining areas, sitting on porches, etc., because bugs won't fly into these places where there is food available
If that isn't enough incentive to get started with Las Vegas Bug Control at home today, then we can tell you this–it's also good for your property
We offer customized treatments plans specifically designed to eliminate and control these types of bugs from making any more permanent homes on your land indefinitely.
Previous Blog Posts
|

__________________________
Contact:
Green Wave Pest Solutions | (702) 540-6937
Contact Us