PEST CONTROL SERVICES IN Mountains Edge, Nevada​
Based near Mountains Edge, NV, Green Wave Pest Solutions has been providing top quality residential and commercial pest extermination for many years. 
GREEN WAVE PEST SOLUTIONS AWARD
PROTECT YOUR PROPERTY FROM PESTS
Pests can damage your property and spread disease. It's important to remove them before they cause any harm. Green Wave Pest Solutions offers residential and commercial pest control services in Las Vegas, NV.
We've removed pests from hundreds of homes, giving us the expertise needed to handle any bug or rodent problem you might be facing. Count on us to customize our services to fit your particular needs.
[General Service for Pest Control, Rodent, Cockroach, Bee Hive Removal, Treatment of Scorpions, Bed Bugs in Mountains Edge.
Speak with someone from Green Wave Pest Solutions today.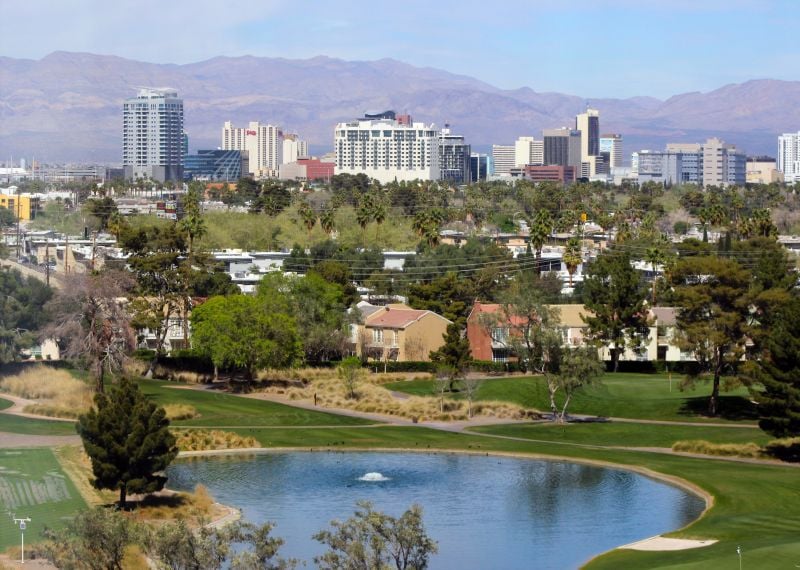 PREVENTATIVE PEST CONTROL LAS VEGAS
You have come to the right place if you need routine pest control services, or are just looking to have those insects dealt with. Our expert exterminators will provide you with affordable and professional pest control services, whether it be ants, mice, or other unwelcome guests. You really want to make sure you employ an experienced exterminator when it comes to pest control.
You know everything as a homeowner about the various pests, bugs, insects and more that can suddenly turn your home upside down. These silverfish, spiders, and mosquitoes are often the ones you need an exterminator for in the spring. Summer time often brings a need for a pest control service to get rid of bee hives on your patio or deck. Be clever and do not try on your own to resolve a serious pest problem. But if you are scared (like many homeowners!) by small ant infestations or tiny beehives, then leave it to the professionals at Green Wave Pest Solutions.
SEE WHY SO MANY PROPERTY OWNERS CHOOSE US
To keep your property free from bugs and rodents, sign up for regular pest control services. We're a preferred pest control company because we: 
Use eco-friendly sprays that won't harm you.
Offer half-off treatments for referrals who sign up.
Safely remove dangerous pests like scorpions, wasps, and rodents.
Veterans and first responders can expect a discount on our services. Call us today at 702-540-6937 if you have a pest problem.
SAFE AND EFFECTIVE PEST CONTROL SOLUTIONS
COUNT ON US FOR ECO-FRIENDLY PEST CONTROL IN LAS VEGAS, NV
We are an accredited pest control company in Clark County.
The importance of accreditation and licenses is understood by Green Wave Pest Solutions. When it comes to looking for one that does professional work in their business, these things are needed. That is why we are proud to say that we are a BBB A+ accredited company, a rating that means that the company is trustworthy for its operations and helps to manage customer issues. We are also accredited by the National Pest Management Association, Inc., an organization engaged in the pest management industry that deals with professional contractors.
Some of the Pests Green Wave Pest Solutions Removes
Physical Pest Control
Trapping or killing invasive species such as insects and rodents involves physical pest control. A common method for controlling rats, mice, birds, slugs, snails, ants, cockroaches, and other pests is poisoned bait. A food attractant for the target species and an effective poison are encompassed in the basic granules, or another formulation. A slow-acting toxin is required for ants so that the workers have time to transport the component back to the colony, and a fast-acting substance for flies to prohibit even more egg-laying and hindrance. The molluscide metaldehyde, hazardous to young kids and domestic pets, is often present in baits for slugs and snails.
Placing bait in a rodent bait box.
Warfarin has customarily been used to destroy rodents, but susceptibility to this anticoagulant has been developed in many populations, and difenacoum may be substituted. These are cumulative poisons, which require periodic topping up of bait stations. Poisoned meat has been used to kill animals like wolves and birds of prey for hundreds of years. However, poisoned corpses kill a vast array of carrion feeders, not just the species intended.
Biological Pest Control
Pantry Pests
Silverfish
Desert Brown Spider
Crickets
McCarran International Airport
5757 Wayne Newton Blvd, Las Vegas, NV 89119
Get on I-215 W from McCarran Airport Connector
4 min (2.6 mi)
Head south on McCarran Airport Connector/Paradise Rd toward Wayne Newton Blvd
3 ft
Use the 2nd from the left lane to stay on McCarran Airport Connector/Paradise Rd
0.2 mi
Keep right to stay on McCarran Airport Connector/Paradise Rd
 Continue to follow McCarran Airport Connector
2.0 mi
Use the middle 2 lanes to keep right at the fork, follow signs for I-215 W/Las Vegas and merge onto I-215 W
0.5 mi
Take NV-160 W/Blue Diamond Rd to Inspiration Dr
9 min (6.7 mi)
Merge onto I-215 W
1.4 mi
Take exit 12B for I-15 S toward Los Angeles
1.4 mi
Keep right, follow signs for NV-160 W/Blue Diamond Road and merge onto NV-160 W/Blue Diamond Rd
3.8 mi
Continue on Inspiration Dr. Drive to Coyote Oaks Ave
1 min (0.2 mi)
Turn right onto Inspiration Dr
0.1 mi
Turn left onto Coyote Oaks Ave
0.1 mi
Mountain's Edge
Enterprise, NV 89139
Mountain's Edge, in the unincorporated town of Enterprise in Clark County, Nevada, is a planned city. It is a neighborhood in the Las Vegas Valley's southwestern portion.
The construction of Mountain's Edge was launched in February 2004 by Focus Property Group. 14,500 homes and more than 22 communities with shops, private offices, and malls were included in the development plans.
Las Vegas is a major resort town of international renown, best known for its gaming, shopping, fine dining, entertainment, and nightlife. As a whole, the Las Vegas Valley serves Nevada as the leading financial, commercial, and cultural hub.
The city is known as the World's Entertainment Hub, and is known for its mega casino-hotels and related activities.It is the top three business conventions destination in the United States and a global leader in the hospitality industry, claiming more AAA Five Diamond hotels than every other city in the world.  Today, Las Vegas is one of the most visited tourist destinations in the world every year. 
Pest Control and Prevention Services to Protect Your Family and Home
Affordable Pest Control Las Vegas Mice and rats are some of the most common pests in homes and businesses across the United States. These rodents
Read More »
Favorite Places To Visit Near Las Vegas, NV
Links from Green Wave Pest Solutions
Blog
Affordable Pest Control Las Vegas Mice and rats are some of the most common pests in homes and businesses across the United States. These rodents
Read More »
I like that they always text me before they come so that way I know since I'm very busy. Anthony the tech is responsive & professional & they always show up on time, in uniform & in a green wave truck so I know who is coming. They also did the inside last minute & accommodated with my dogs. Happy with the service
We switched over to green wave from our other pest company, and we are so happy we did! These guys really get the job done and are so nice and attentive when they come out. Jake and mike always give us excellent service.
These guys really are the best in the business! I really love how I am able to contact anybody at the office and they can help me with any questions I have. I definitely would recommend anybody reading this to do themselves a favor by going with them; I promise you won't regret it! Both of the owners Jake and Mike are very professional and you can tell that they really care about you rather than making you feel like another number. Keep up the great work!
We Also Serve These NV Cities and Communities for Pest Control & Extermination
Green Wave Pest Solutions Residential Exterminator
Services
Green Wave Pest Solutions provides Experienced Pest Extermination throughout Nevada. Get a free quote at (702) 540-6937 or contact us. We proudly offer Residential and Commercial Pest Extermination services at very affordable prices.