CRICKET PEST CONTROL in Mountains Edge, Nevada
Crickets are found in food handling areas and food storage space areas, in addition to various other areas indoors and out. They are active when the temperature is 70 degrees or higher, yet they can stay alive in lower temperature levels with the ideal situations. During warm seasons, household crickets generally live outdoors and can generally be found in garbage dumps. With the approach of winter they look for shelter indoors, specifically in places such as sheds and households, looking for areas of wetness and fermentation.
Night Time Crickets Las Vegas
House crickets are nighttime and normally conceal in dark, warm places during the day. Male household crickets chirp and attract females by massaging a scraper on the internal side of the left wing against the teeth of a file below the right wing. Outside, crickets are brought in to bluish electric lights and can commonly be seen swarming near them in large numbers. They feed on plants and dead or live bugs, consisting of various other crickets.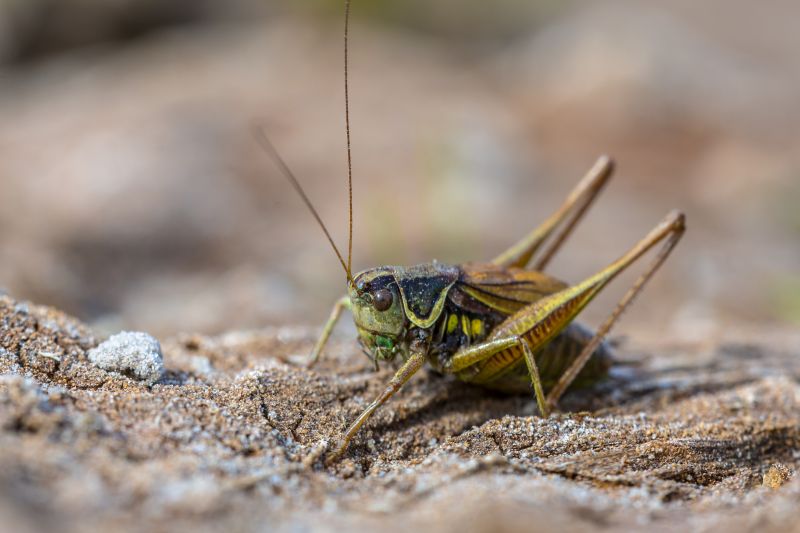 Cricket Removal Treatment
When crickets locate their way inside houses, they can damage clothes, carpets and various other fabrics consisting of wool, cotton, silk, and synthetics. They can eat through large areas of textile, and are specifically brought in to clothing dirtied with perspiration.
How To Get Rid of Crickets Outside
Crickets fall under our overall
pest control
treatment method program. This starts with among our expert technicians arriving at your house or business to check the cause of your bug problems. When the cause is identified, our service technician will use a low-toxicity chemical barrier along the base of the walls in the inside. Another low-toxicity, mild chemical will certainly also be applied to the exterior of the house. After the first treatment method, we recommend beginning a routine bug treatment method program, in which we return on a month-to-month, bi-monthly or quarterly basis to deal with the exterior of your house to stop pests from returning. This service is assured to keep you pest totally free.
GREEN WAVE PEST SOLUTIONS AWARD
We Also Serve These NV Cities and Communities Cricket Removal
Green Wave Pest Solutions Residential Exterminator
Services
Green Wave Pest Solutions provides Experienced Pest Extermination throughout Nevada. Get a free quote at (702) 540-6937 or contact us. We proudly offer Residential and Commercial Pest Extermination services at very affordable prices.